Whether you're giving yourself one or going out with the girls this afternoon to the spa, your toes deserve some extra love sometimes. Instead of going with a boring neutral or monochromatic shade punch up the feet a bit. Your pedicures will be so much better when you decide on trying out one of these 50 cute toe nail designs. Take a look! 
1. Mermaid
2. Rainbow Dots
If you're looking to add some polka dots to your toes then you'll want to check out this design and grab some colorful inspiration. We love this personality-filled idea.
3. French Polka Dot
You've for a classic French tip with all the fun of polka dots!
4. Golden Stripes
Add a bit of embellishment to your toes like these contemporary, golden stripes.
5. Abstract Stripes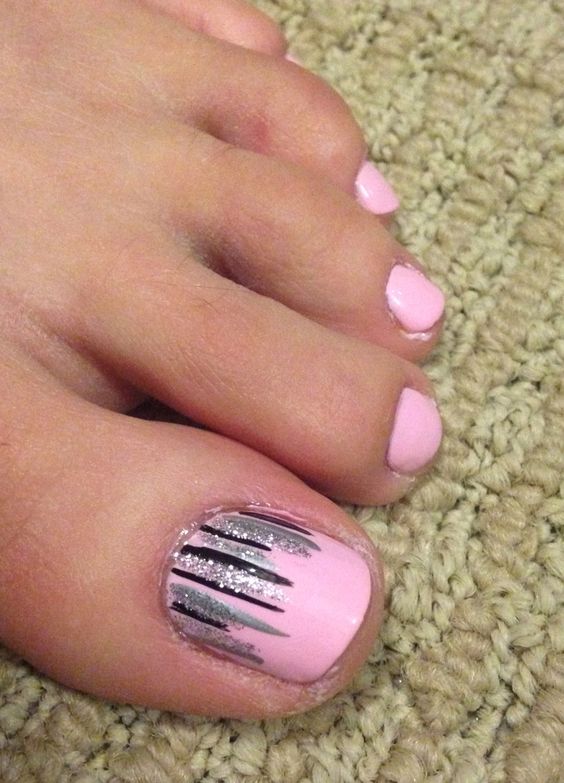 You'll want to take a peek at these contemporary style as well. These abstract stripes would be so much fun to experiment with.
6. Turquoise Confetti
7. Blue & White Polka Dots
Here's another polka dot design that we can get behind. Choose your colors and figure out your scheme.
8. Black & Gold French
This one caught our eye. It's modern, a bit sexy and you can add your own personal spin on it.
9. Galaxy
Galaxy-styled look. We love the sparkle and offbeat appeal.
10. Citrus
It's like each one was painted like a citrus peel and we love every bit of it!
11. Nautical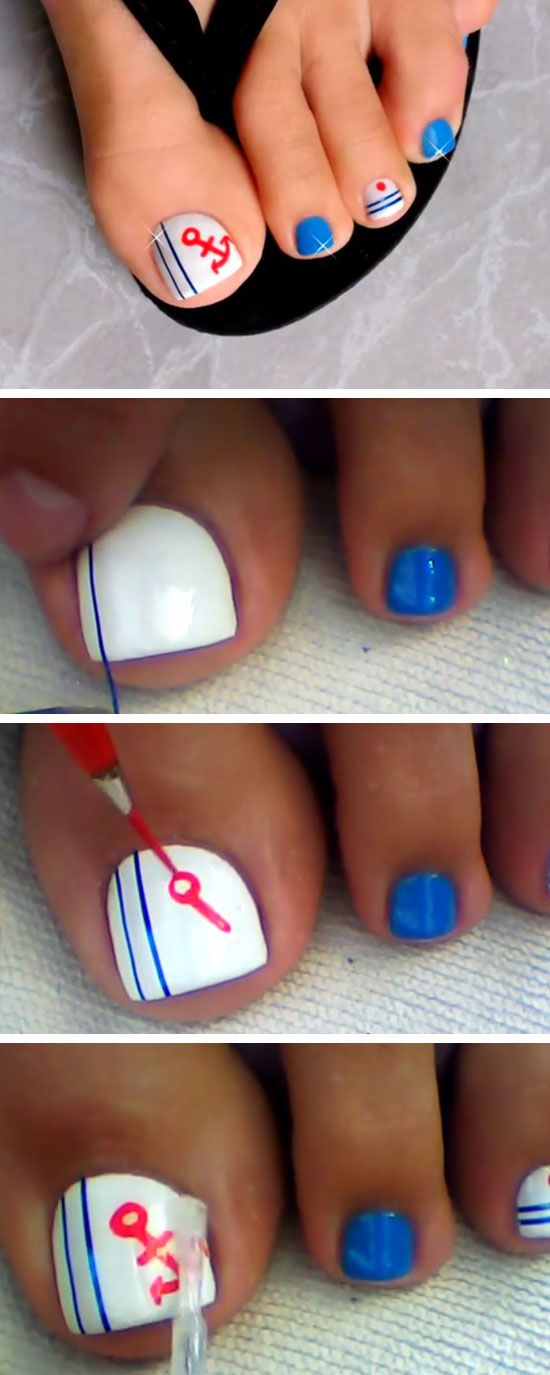 12. Nightmare Before Christmas
If you're a Disney fan or at least a fan of Halloween, you'll want to check out these toes. How does a bit of A Nightmare Before Christmas sound to you?
13. Starburst
We love how modern the design is but also how unique.
14. Neutral Contemporary
If you're looking for another unique and modern design, then you'll want to take a peek at this one. Neutral tones paired with contemporary patterns.
15. Gingham
16. Swirls
If you're looking for swirls and femininity, this is your pick!
17. Leopard
Check out this leopard inspiration. You can do this design is any color you'd like, but we're loving the hot black and red!
18. USA
You could always get a little patriotic with your toes too. Some American flags can make a super fun design!
19. Half-Moon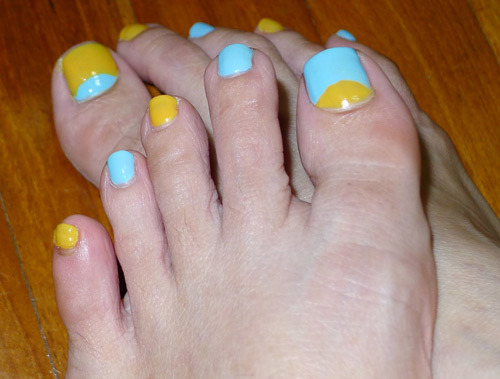 Here's another interesting, contemporary design to get behind.
20. Aztec Print
Add a bit of bohemian style and Aztec prints to those little toes for something a bit different.
21. Preppy Stripes
Check out these chic stripes from Style Craze. There's a bit of glitter involved in this design too, which we're loving!
22. Lady Bugs
Turn those toes into something made with a bit of luck. Ladybug nails can be super cute for the spring and summer season!
23. Orange Floral
Some bright orange nails could be fun. But they could be even more fun with some chic floral embellishment.
24. Funky Florals
Here are some funky florals to gather ideas from. We love this collage theme big toe and the colors that follow behind it.
25. Black & White Contrast
Black and white is always a good pairing. From fashion to beauty choices, it's a timeless look and that goes for these toes too!
26. French Flowers
Combine a classic French tip with some florals. And do something a bit unexpected, like adding a pop of powder blue.
27. Pink Texture
Here's some sparkle and some texture that's completely swoon worthy. 
28. Some Hearts
Add some hearts to those toes! If you're feeling a bit romantic or maybe in celebration of Valentine's Day, go for it!
29. Cats
You can create some cat-themed toe nails too. 
30. Just a Daisy
Why not dawn those toes with a simple and sweet daisy design to bring in the spring?